The Pragmatic Marketing Executive Team
Jim Foxworthy, President & CEO

Jim Foxworthy attended the very first Pragmatic Marketing training course ever held, and spent the next 7 years implementing the Framework within technology companies on the East Coast. He then served as both an instructor of the Pragmatic Marketing curriculum and an independent, certified consultant helping companies implement the Framework to become more tuned in to their markets. This varied experience makes Jim uniquely suited for his role as president & CEO of Pragmatic Marketing.
Since becoming president & CEO, Jim has strived to make sure that Pragmatic Marketing "practices what we teach." He has overseen the reorganization of the sales and marketing group—leading to a record year and an increasingly growing client base. Jim also works with the company's instructors to make sure they have the tools and skills they need to teach companies around the world how to listen to their markets and make business decisions driven by fact rather than opinion.
---
Stephen Calcagno, Chief Financial Officer

Stephen Calcagno oversees all corporate accounting functions at Pragmatic Marketing.
Stephen brings a breadth of experience in finance, human resources and information technology to Pragmatic marketing. He has more than 20 years' experience developing cost-savings initiatives that increase productivity and efficiencies, managing financial audits and forecasting cash flow and working capital. Stephen has worked in the home health care, pharmaceutical and software solutions industries and with a large supplier of branded office products that includes manufacturing and distribution locations worldwide.
---
Isabel Gram, Chief Counsel

Isabel Gram oversees the legal affairs for Pragmatic Marketing. Her primary focus is corporate compliance, commercial matters and overall legal strategy.
Prior to joining Pragmatic Marketing, Isabel operated her own law practice, specializing in general business law, transactional matters, franchising and risk management. She has nine years of experience representing businesses at various stages of development. Isabel earned her law degree from the University of Western Ontario in London, Canada, in 2003 and was admitted to practice law in Arizona in 2006.
---
Rebecca Kalogeris,
Vice President, Marketing
Rebecca Kalogeris is leading Pragmatic Marketing's quest to spread the word about its unparalleled training that enables high-tech companies to become more market-driven.
Prior to joining Pragmatic Marketing, Rebecca managed product management and marketing teams at a variety of software companies. She also has extensive experience providing marketing and advertising services to companies such as GE Money, Kodak Dental Systems, 3Com and Gillette.
---
Christine Plitt, Vice President, Logistics

Christine Plitt leads the strategic planning, financial management and operations of all Pragmatic Marketing training events, overseeing event management, travel, procurement and shipping. She also leads the cross-functional project team tasked with international expansion of public events. In addition, Christine established the company's in-house travel agency, NIHITO Travel, an IATAN-recognized corporate travel agency.
Christine began her career in the hospitality industry, working for large brands such as Hyatt Hotels Corporation and Marriott International before transitioning to corporate event planning for a national healthcare company.
---
Paul Young, Vice President, Products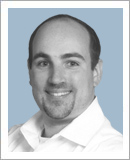 Paul oversees the strategic development of Pragmatic Marketing's portfolio of products, including leading the executive team in the evaluation of new product opportunities. He is also responsible for managing the instructor team, maintaining the high standard of quality our delivery is known for and building a pipeline of new instructors.
Paul began his career as a software developer, and has experience in startups and large companies. Paul has launched and managed dozens of products through their entire life-cycle, started his own business and successfully implemented the Pragmatic Marketing Framework at several companies. He most recently led a product team responsible for managing a portfolio of acquisition companies that represented Dell's first foray into software.
---